EXPERIENCE
THE DIFFERENCE
OF HIGH AND DEEP
Why Xhance?
XHANCE USES YOUR BREATH TO HELP REACH THE SOURCE OF THE PROBLEM
XHANCE is the only FDA-approved prescription nasal spray that uses an Exhalation Delivery System to treat nasal polyps.
You blow into XHANCE, you don't sniff. Your breath helps deliver medicine high and deep into your nasal passages where nasal polyps occur. That means the medicine should reach the source of the problem.
Because you blow when you use XHANCE, you may also limit the medicine from dripping down your throat, so more medicine is directed to where it's needed to help treat your nasal polyps and related symptoms.
XHANCE contains the same active ingredient as FLONASE® (fluticasone),* but it is a different product. Unlike XHANCE, FLONASE® has not been approved by the FDA for the treatment of nasal polyps. Only XHANCE uses an Exhalation Delivery System to carry medicine high and deep into the nose. The dosage strength of XHANCE is also different than that of FLONASE®.
*
FLONASE
®
is a registered trademark of the GSK group of companies.
DOWNLOAD THE XHANCE PATIENT RESOURCE KIT TO GET STARTED
WATCH HOW XHANCE WORKS
XHANCE uses your breath to deliver medicine to the source of the problem: the nasal polyps high and deep inside your nasal passages. Because you blow when you use XHANCE, less medicine may drip down your throat, so more medicine is directed where it's needed to help treat your nasal polyps and related symptoms.
SYMPTOM RELIEF WITHIN REACH
XHANCE is approved for the treatment of nasal polyps in adults. In clinical studies, XHANCE significantly reduced the size of nasal polyps over time.*
In addition, XHANCE improved symptoms of nasal polyps, such as nasal congestion, in as early as 2 weeks, and symptoms continued to get better over time. Regular use for several months may be needed for best results.
*
In 16-week clinical studies.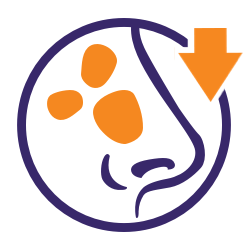 XHANCE SHRINKS NASAL POLYPS
For some people, nasal polyps were eliminated† in at least 1 nostril after 6 months of regular use.
†
28% in a clinical study were determined by their doctor to have grade = 0.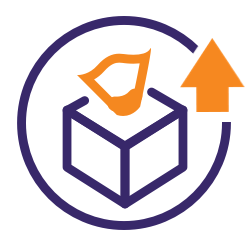 XHANCE IMPROVES NASAL CONGESTION
Results in clinical studies:
Nasal congestion improved as soon as 2 weeks after starting XHANCE
Nasal congestion continued to get better over time
PEOPLE WERE ASKED ABOUT THEIR SYMPTOM
IMPROVEMENT IN CLINICAL STUDIES
After taking XHANCE for 4 weeks, people reported information about their symptoms.‡
‡
Due to how this study was designed, the results may not have been due to XHANCE.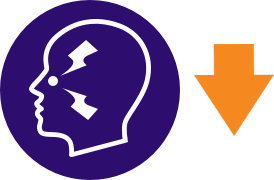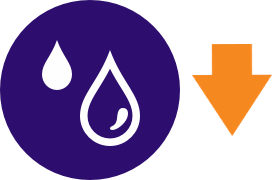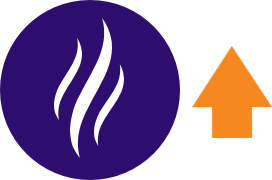 If you still have questions about XHANCE, see Frequently Asked Questions.
IS XHANCE RIGHT FOR ME?
CHECK YOUR SYMPTOMS
If you think you may have nasal polyps, talking with an ear, nose, and throat (ENT) specialist or allergist is the first step. Use this short questionnaire§ to assess your symptoms and help start a conversation with your doctor. Click the orange link below to download the questionnaire, save it to your smartphone or computer, and check the boxes next to the symptoms you are having. Then, either save again to your smartphone or print it out from your computer to bring to your next appointment.
§
This is not a diagnostic tool. Only your doctor can diagnose your condition.
CHECK MY SYMPTOMS
See how XHANCE may help
TALK TO AN ENT OR ALLERGIST
ABOUT XHANCE
You may want to see a specialist to find out if XHANCE is right for you. Click the button below to find an ENT or allergist in your area who is familiar with treating nasal polyps.
Optinose is providing access to this service to help patients find healthcare professionals in their area who have experience with ENT/Allergy. Optinose makes no warranty as to the credentials, skill, or outcomes of the listed providers. This healthcare professional locator tool is provided for informational purposes only, and is just one source of information available to you.
Important Safety Information
Do not use XHANCE if you are allergic to fluticasone propionate or any of the ingredients in XHANCE. Get emergency medical care if you get any of these signs of a serious allergic reaction: rash, hives, swelling of your face, mouth, and tongue, breathing problems, or low blood pressure.
Tell your healthcare provider about all your medical conditions and medications that you take. It is especially important to mention if you take antifungal or anti-HIV medicines as they may interact with XHANCE.
XHANCE can cause nasal problems such as nosebleeds, crusting, sores, hole in the septum, and slow wound healing.
XHANCE can cause eye problems including glaucoma and cataracts. You should have regular eye exams when using XHANCE.
XHANCE may increase the risk of infections and can make certain infections worse. Avoid contact with people who have a contagious disease such as chickenpox or measles while using XHANCE.
XHANCE can cause reduced production of steroid hormones by your adrenal gland, resulting in tiredness, weakness, nausea and vomiting, and low blood pressure.
XHANCE can weaken bones (osteoporosis).
Other side effects may include redness, pain, or swelling of the nose or throat, thrush (fungal infection of the nose and throat), nasal congestion, sinus infection and headache.
These are not all the side effects of XHANCE. Call your doctor for medical advice about side effects. You may report side effects to the FDA at 1-800-FDA-1088.
Indication
XHANCE is a prescription medicine used to treat nasal polyps in adults.
Please see Patient Information, full Prescribing Information, and Instructions for Use.